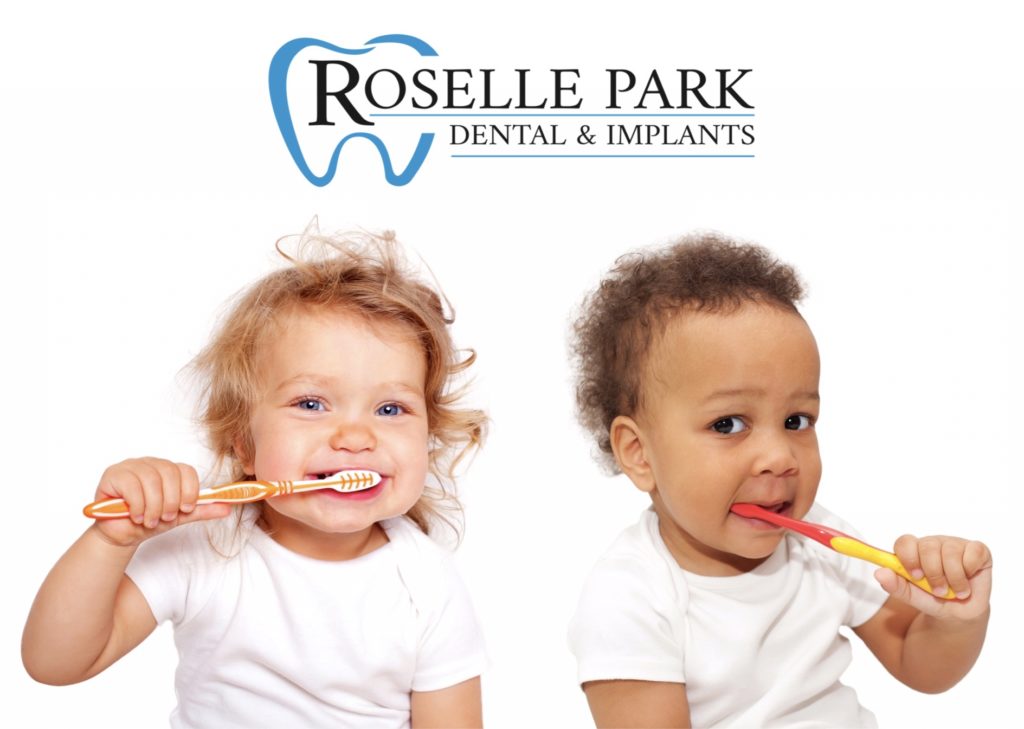 Specially written for Roselle Park Dental & Implants by Sara Magnola Taner
February is National Children's Dental Health month! Good oral health is so important from the very beginning of every child's life: it allows for them to smile, eat, and even talk. Setting the foundation early for healthy habits will allow your kids to grow into adults with strong, healthy smiles that will last them a lifetime. 
Here are five tips for teaching kids how to take good care of their teeth and gums:
Start Early. As soon as a baby gets his or her first tooth, it is time to start brushing! Protecting baby teeth is just as important as adult teeth, since they allow infants to eat and develop proper speech, as well as being guides for the adult teeth to come in later on. Getting them used to the sensations of brushing their teeth when they are young is also helpful for building a strong foundation for good oral health habits.
Stick to a Routine. Young children thrive when they know what to expect is coming next, which is why sticking to a schedule is so crucial. Incorporating twice daily teeth brushing into their regular schedule – once in the morning and again after their last meal or beverage – will help them be more willing to participate in the activity rather than resisting it.
Make it FUN. As with anything and everything, kids just want to have fun, so taking care of their teeth should be no different! Play a two-minute song and dance while they brush to ensure they do so for long enough. You could also set a timer and tell them a story or listen to an audio book while they brush.
Let Them Choose. Anytime a child is empowered to make a choice, they will be more enthusiastic about participating. So letting them choose their tooth brush color and toothpaste flavor will help to get them excited about taking care of their teeth.
Love Visiting the Dentist. Taking kids to visit the dentist for twice annual check ups is one of the most important ways to protect their oral health, so ensuring that they love the experience is key. A good pediatric dentist should make their early visits fun and exciting, by introducing them to the dental chair and tools in a playful way and letting them explore and experience without rushing them or forcing anything if they are fearful.
At Roselle Park Dental We Help Little Smiles Shine! Helping younger patients enjoy bright, healthy smiles is very important to us. That's why our team of doctors includes Dr. Geoffrey Gonzales, a pediatric dentist who specializes in caring for your special sons and daughters and providing them with the personalized, friendly care they need to feel great about visiting the dentist's office. Call us today at (908) 998-4698 – or visit us online – to schedule appointments for the whole family!