Dental Implants — Roselle Park, NJ
Seamlessly and Permanently Complete Your Smile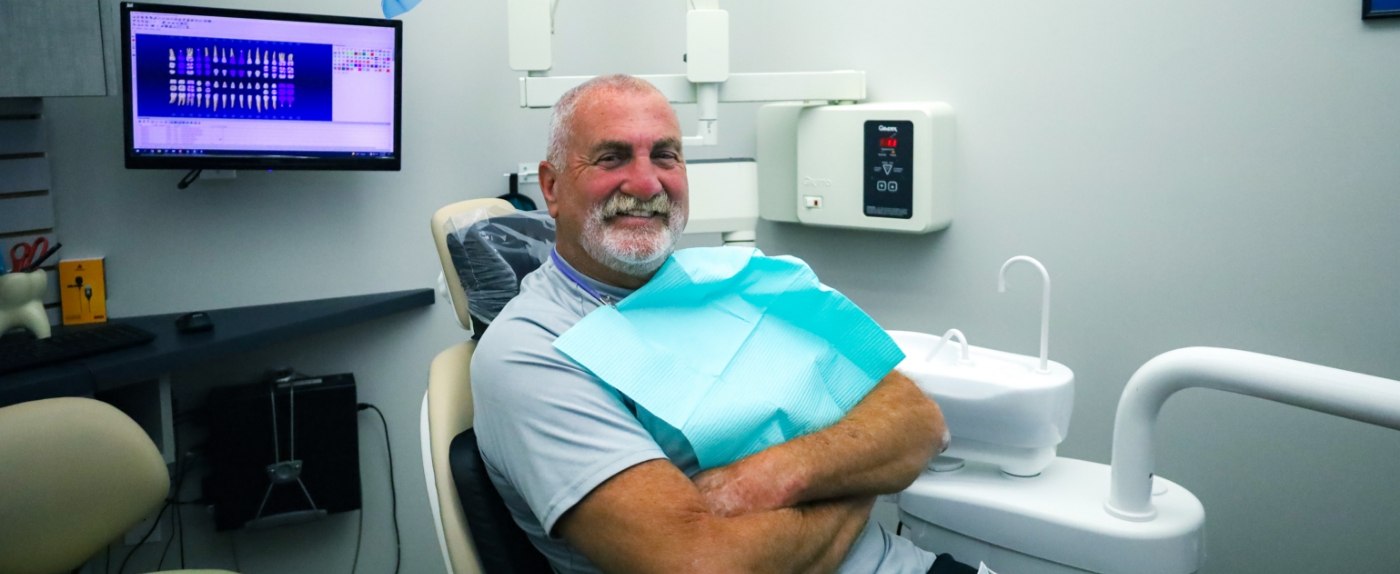 At Roselle Park Dental & Implants, we're proud to offer a state-of-the-art environment that can recreate the missing teeth you need and restore the quality of life you deserve. Whenever possible, Dr. Oshidar's primary goal is to save your natural teeth, but when that just can't be done, modern dental implants can seamlessly recreate oral functionality and beauty. If you're ready to start pursuing this worthwhile reconstructive solution, don't hesitate to contact our Roselle Park, NJ location. Our dedicated doctors and staff members can't wait to welcome you in!
Why Choose Roselle Park Dental & Implants For Dental Implants?
#1 Permanently Replace Any Number of Missing Teeth
#2 Entire Treatment Completed In-Office by Your Highly Experienced Dentist
#3 State-of-the-Art Dental Technology for Precise, Long-Lasting Results
What Are Dental Implants?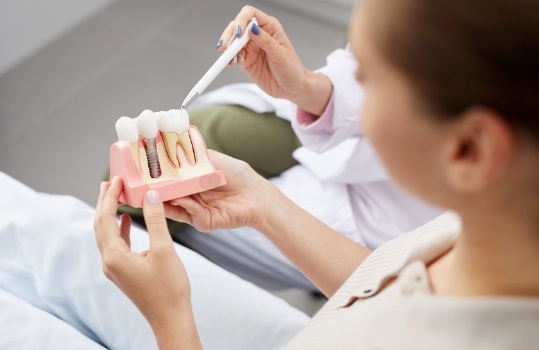 Your tooth is composed of two vital components: the white crown that shows in your smile, and the root that exists safely beneath the gumline. Traditional tooth replacement options like dental bridges and dentures are only designed to replace the crowns of missing teeth. However, while this improves aesthetics, the lack of a functioning tooth root has adverse consequences for the health of the patient's jawbone. Without ongoing stimulation, the structure tends to deteriorate over time – this is why so many patients with long-term tooth loss have a "hunched" facial appearance.
Thankfully, dental implants are designed to recreate the entire natural structure of your teeth, providing a new, functioning "root" (the implant itself) and a custom-made, highly lifelike restoration that attaches on top as the new "crown." This results in greater bone retention, improved oral health, and exceptional stability, among other valuable, lifelong benefits.
The Roselle Park & Dental Implants Difference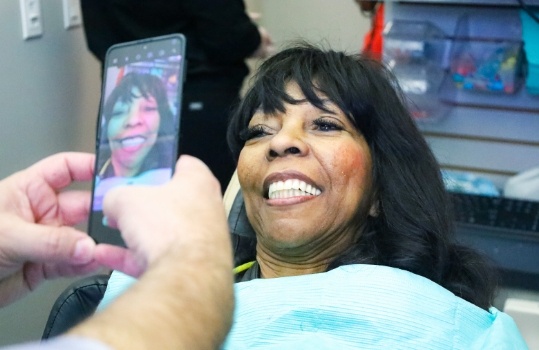 Here in Roselle Park, you can trust that you're being treated by the best of the best. Dr. Oshidar is highly distinguished in the field of implant dentistry, holding exceptional distinctions (Fellowship, Mastership, and Diplomate) in several prestigious organizations, including the International Congress of Oral Implantology, International Academy of Implant Dentistry, and California Implant Institute. He utilizes cutting-edge CT scanner X-rays for comprehensive imaging and treatment planning, resulting in precise accuracy and maximized chances of success. He also regularly instructs dentists in implant dentistry and offers implant seminars right here in-office for patients!
If you would like to learn more about our credentials and experience, don't hesitate to contact us. We want you to feel fully confident about your choice to trust your smile in the hands of Roselle Park Dental & Implants.
The 4-Step Dental Implant Process
While every patient's dental implant process in Roselle Park can vary depending on their unique needs, anybody getting dental implants will undergo four basic steps: the initial consultation, dental implant surgery, osseointegration and abutment placement, and attaching the restorations. Our experienced implant dentists and team are able to complete the entire procedure under our roof as well, making your overall experience hassle-free and convenient.
Benefits of Dental Implants
Did you know that dental implants are quickly becoming the most popular form of tooth replacement in dentistry to date? In fact, roughly 500,000 dental implants are being placed every year! One of the reasons they are so popular is the unique process in which they fuse with your jawbone, giving you benefits that you won't find with other traditional solutions. Read on to learn a bit more about what you can expect after your implants are attached and restored with natural-looking restorations!
Who Dental Implants Can Help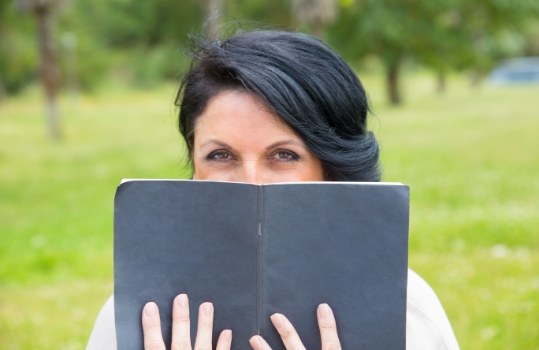 No matter how many teeth you're missing, we can design a dental implant treatment to help:
Missing 1 Tooth
While dental bridges have been considered a suitable tooth replacement for single missing teeth over several years, this type of restoration requires that adjacent natural teeth be significantly altered in order to support its fixed placement. Alternatively, dental implants are capable of replacing the single tooth without sacrificing the health or thriving structure of the teeth around it, which is much more ideal for your ongoing wellbeing.
Missing Multiple Teeth
An implant fixed bridge or partial is designed to attach over multiple placed implants, providing excellent function, comfortable, and aesthetic quality. They will also stay permanently in place (just like real teeth) with no removal necessary. Patients should become used to their new tooth replacement in just a short time, and they'll experience a significant improvement in their ability to chew and speak.
Missing All Teeth
Implant dentures are customized prosthetics that are designed to replace an entire arch of teeth, whether it's the top, the bottom, or the entire mouth. If you're feeling frustrated with the lack of stability, embarrassing slippage, and unpleasant adhesive use associated with traditional dentures, these appliances can provide your smile with a much greater degree of stability and permanence, as well as valuable oral health benefits. Implant dentures can be permanent or removable in nature, depending on the patient's current health and personal preferences.
The last thing our team wants to do is leave you without any teeth to smile with, eat with, or enjoy life to the fullest with. That's why for eligible candidates, we highly recommend Teeth in a Day as a great solution to extensive tooth loss. With this state-of-the-art technique, Dr. Oshidar is able to complete a high-tech CT scan, surgically place the necessary implants, and fabricate a non-removable appliance to attach on top all in the span of one appointment, creating a newly recompleted smile that is immediately functional. 85% of patients walk out of their appointment the same day with new teeth!
Understanding the Cost of Dental Implants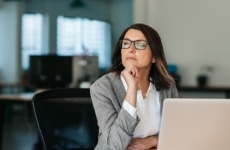 Dental implants should be considered a significant commitment of finances and time, but the health and aesthetic benefits patients receive in return are extremely valuable and long-lasting. The overall cost of dental implants in Roselle Park will depend on several factors, including the scope of your insurance coverage, your current oral health, the details of the procedure itself, and more. One key factor that will help you save as well as minimize any confusion when it comes to payment is that we perform the entire procedure in-house. Ur team will be happy to work with you to help you maximize your dental insurance as well as find ways to help you break up any remaining costs.
Advanced Dental Implant Procedures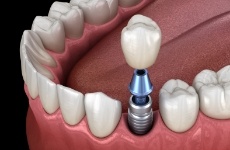 Dental implants are more than just simple tooth replacement – they're a serious commitment that will provide countless worthwhile benefits to our valued patients in the long run, and that's why our Roselle Park Dental & Implants team wants to do everything possible to maximize their success. There are several surgical services that may be necessary when pursuing dental implants, and Dr. Oshidar will be sure to review them with you in full, transparent detail if he feels they pertain to your unique case. If you're ready to start learning more about what dental implants can do for your struggling smile and overall self-confidence, don't hesitate to give our Roselle Park, NJ location a call.
Dental Implant FAQs
Maintaining & Caring for Your Dental Implant
If you want to seamlessly and permanently rebuild your smile, there's no better option than dental implant sin Roselle Park. Thanks to their unique placement directly inside the jawbone just like natural teeth, they boast a far longer lifespan than traditional tooth replacement options. While dentures and dental bridges need to be replaced every five to seven years, dental implants are designed to last for more than three decades! In fact, with the right care, you can easily expect your dental implants to last you a lifetime. Here's a few easy tips for keeping your newly rebuilt smile strong and sparkling for many years to come.
Dental Implants Post-Op Instructions
The dental implant procedure can be intimidating, especially if you've never had oral surgery before. Rest assured that at Roselle Park Dental & Implants, your smile is in safe hands thanks to Dr. Oshidar's impressive, extensive training as well as our highly advanced technology. That being said, you'll need to take a few basic steps after your dental implant surgery to ensure you heal properly. We'll provide you with personalized dental implant post-op instructions, but here are some basic guidelines.