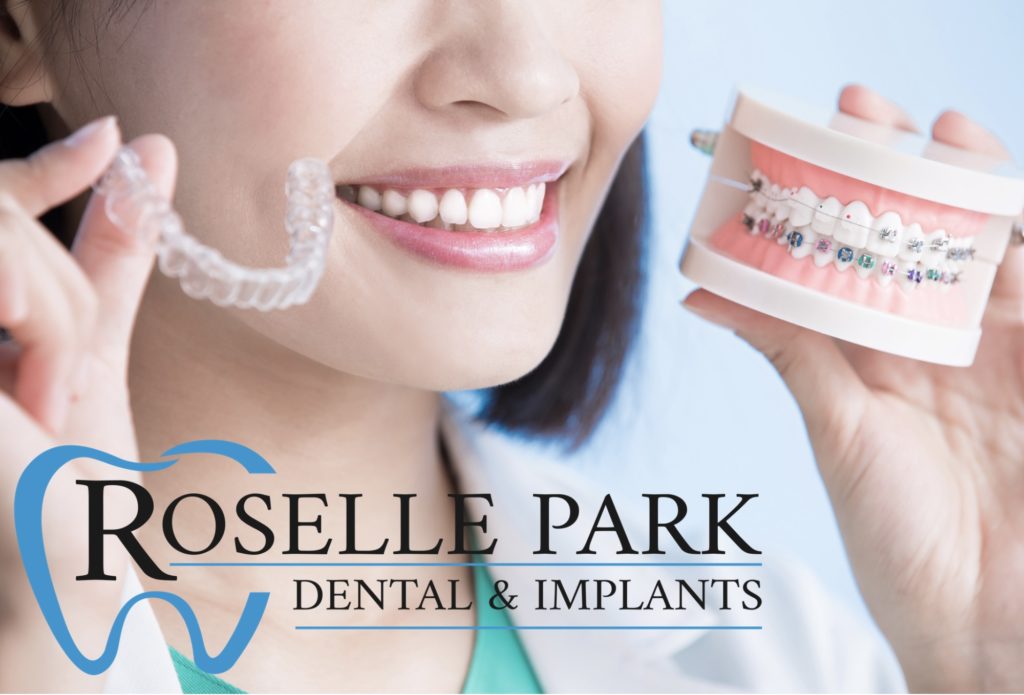 Autumn has arrived! Time for cooler temperatures, falling leaves, shorter days, and pumpkin everything. It is also the perfect time of year to fall in love with your smile again. Our smiles are so important for so many reasons. They help us to express ourselves, as well as allowing us to communicate and eat. Our smiles also impact our overall physical health, as well as our sense of confidence and emotional well-being.
While it's common to think that only school age kids get braces, patients of all ages – from 7 to 107 – can benefit from the significant improvements to both the aesthetics and function of their smile after using orthodontics.
Orthodontics can fix many dental issues that may be negatively affecting your teeth and smile, including:
Crooked teeth
Gaps
Misalignments
The two most common types of orthodontics are traditional braces and custom aligners, such as Invisalign. Both options work in the same way – by applying gradual pressure that slowly shifts your teeth into a better position over time.
Deciding which type of orthodontics is right for you is an important choice, so here are some pros and cons of both:
Cost & Duration. Budget can be a huge deciding factor when choosing orthodontics. The cost of Invisalign will vary from case to case, depending on the number of aligners needed, but on average you can expect to pay $3,500 to $8,000. Traditional braces usually cost between $2,500 and $8,000, making it the most cost-effective choice.
Look & Feel. Traditional braces consist of brackets and arch wires that are attached to the teeth. The brackets can be made of a variety of materials, including metal and ceramic. Most people experience some discomfort for the first few weeks when they get braces, since the metal edges can be sharp.
Invisalign consists of clear plastic trays that are custom made for each individual's mouth. They are much less visible than braces. People will experience some discomfort from the pressure of the trays on their teeth, but Invisalign exerts slightly less pressure than braces.
Ease of Use. Once metal braces are attached to your teeth, they can only be removed by a dentist. You will visit your dentist regularly to have the braces tightened at each visit. You need to pay close attention to your diet while wearing braces, since hard and sticky foods can cause them damage.
Invisalign trays must be worn most of the time – but can be removed by the patient when they eat or drink, so there are no dietary limitations. A down side to being able to remove the pricey trays is that they can be misplaced or damaged when not being worn, so this may not be the best option for young kids or forgetful adults.
Maintenance. Taking good care of your teeth while wearing orthodontics is very important! Brushing after every meal and flossing once a day is a must. If you have traditional braces, the brackets and wires can trap food against your teeth, so it is important to be extra thorough while brushing.
You will brush and floss like normal while using Invisalign, but will be required to take the extra step of carefully cleaning the trays each time you remove them as well.
At Roselle Park Dental & Implants, our in-house orthodontist, Dr. Ranu Sinha, offers quality braces and Invisalign for younger and older patients alike, helping everyone achieve the health and aesthetic improvements they want and deserve. Contact us today 908-998-4698 – or visit us online at www.roselleparkdental.com –  to schedule your first consultation.
Author: Sara Magnola Taner is an online marketing and communications specialist – with a website development and editorial background – who has 15 years of experience creating and editing clear, compelling content on diverse topics across a wide range of mediums.