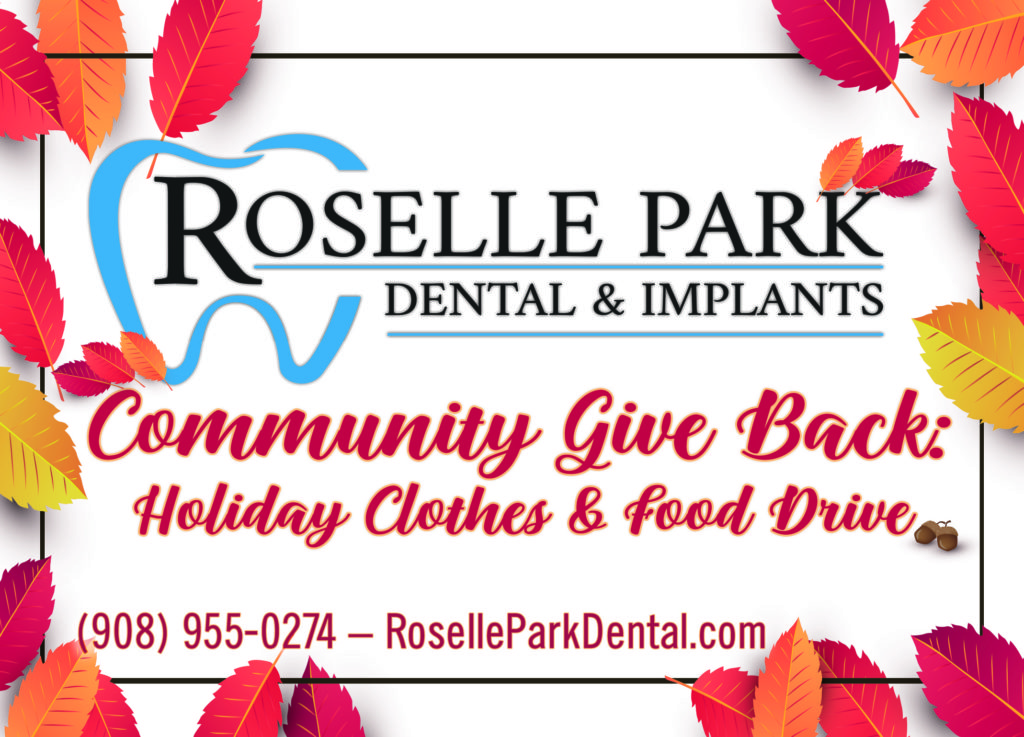 Due to the COVID 19 pandemic, our community give back efforts will be a little different this year. But that does not change the fact that: At Roselle Park Dental We Are Thankful for Our Patients, So We Are Giving Back!
We are collecting new or gently used clothes for infants through adults, nonperishable food items, and diapers, to be donated to the Parish Food Pantry at the Roman Catholic Church of the ASSUMPTION for those in our community in need this holiday season.
For every item donated, Roselle Park Dental will match the donation.
Donations can be dropped off at our office, located at 205 West Westfield Ave., Roselle Park NJ, from December 8th-10th from 9 a.m. – 6:30 p.m. Tax deductible receipts will be provided for all donations.
Our community give back efforts are being sponsored by RPD Dreams – a nonprofit organization that teaches children of all ages how to develop necessary life skills and leadership abilities so they can achieve their dreams. To learn more and donate to this great cause visit: www.roselleparkdental.com/rpd-dreams.html
For more information, please call 908-955-0274 or visit us online at roselleparkdental.com.
Thanks in advance for your donations! Stay safe and smiling this Holiday season😊
*Please call from the parking lot and a member of our staff will come remove your donation items from the trunk of your car. Please wear a mask and adhere to safe social distancing measures when necessary.