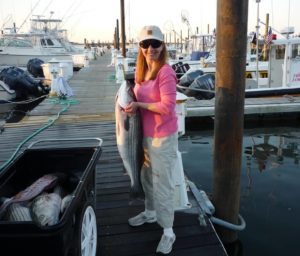 Get to Know Ann-Marie Zieba-Prosser, RDH
What is your favorite sport?
I love watching boxing, football and international soccer. If dancing qualifies as a sport, then polka dancing is a favorite as well. I was once a member of a Polish folk dancing troupe! Fishing is also a favorite sport/hobby!
Have you ever had a favorite pet?
My stepson and his wife have a rescue dog named Koda. She is part Labrador retriever and part Alaskan malamute. Koda is the most gentle and loving dog I have ever met. Everyone who meets her falls in love with her immediately!
What is your favorite activity when you aren't working?
Relaxing! My family and work keeps me very busy 🙂
Why did you choose to become a dental professional?
For 20 years, I worked as a filing representative for an architectural firm in Brooklyn, obtaining approvals and permits for construction. But "teeth" have always been fascinating to me. It was a mid-life decision to begin taking night classes in preparation for a new career. Once I was accepted into the dental hygiene program, everything fell into place and a new and rewarding phase in my life began – a decision I have never regretted!