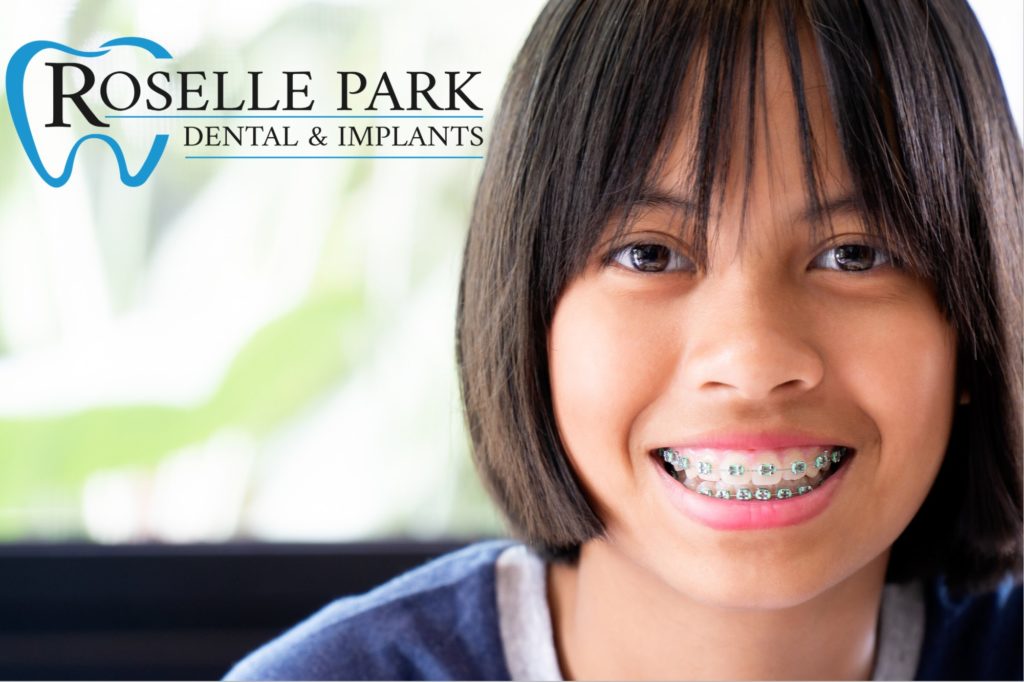 In honor of National Children's Dental Health Month this February , we want to provide some insight into one of the biggest dental decisions parents will face:
"WILL MY CHILD NEED BRACES?"
Most children will have mixed emotions at the prospect of getting braces: excitement about getting older and having their teeth "fixed", as well as some concerns about how it will look and feel to have braces. As their parents, you will share these feelings, and also have plenty of questions of your own:
Why does my kid need braces? Crowded, crooked, or missing teeth – as well as a misaligned jaw size or position (overbite or underbite) – require orthodontics to correct them. The majority of cases are hereditary, but in some instances the need for braces is caused by behavior, such as prolonged thumb sucking, or an accident or other incident that left permanent damage to your child's teeth or jaw.
At what age will they get them?  There is no set time or age for children to get braces, but according to the Mayo Clinic the general range in the U.S. is 8-14 years old. During their regular dental checkups, your child's dentist will thoroughly examine the adult teeth as they come in and take x-rays of their mouth to review development. If he or she decides that braces may be needed based on what they see during the checkup, you will be referred to an orthodontist – a dental specialist that deals with the diagnosis, prevention, and correction of mispositioned teeth and jaws, and misaligned bite patterns. In addition to further examination and x-rays, the orthodontist will likely take an impression – or mold – of your child's teeth, jaw and mouth. This mold will be used to fit them with custom braces.
What will the process be like? While the majority of children who need braces will get fixed braces, some will use clear, removable plastic trays – such as Invisalign. The first step to getting fixed braces is the placement of brackets on the child's teeth. These brackets are usually metal but can also be made of white or clear ceramic. Once the braces are attached to the teeth, they are connected with wire and rubber bands. These connections will be gradually tightened over time, creating pressure that will move the permanent position of the teeth. Some children will need additional devices, such as headgear that will be worn at night.
How do we take care of their teeth with braces? After getting their braces, your child will visit the orthodontist frequently to ensure that everything is in good condition. Children with braces need to put in extra time and effort to keep their teeth and braces clean. Kids with braces should brush their teeth after every meal, since the attached brackets easily trap food. Certain foods – including sticky and hard candies, popcorn, and gum – should be avoided altogether since they can cause cavities and even harm your child's braces. If their braces do get damaged, you should go see the orthodontist as soon as possible to have them fixed.
Can we afford orthodontics?
According to U.S. News & World Report, braces usually cost anywhere between $3,000 to over $6,000 per child. While this is a considerable amount of money, it is a worthwhile expenditure, since it will set your child up for a lifetime of better oral health. If you have dental insurance, check to see what orthodontics your plan covers, since many do pay for – or reimburse for – a portion of braces. Other ways to help shoulder the financial burden include:
Get a second opinion
Seek services from a dental school
Ask for a discount
Use tax-exempt savings accounts
Enroll in no-interest financing
At Roselle Park Dental & Implants, we look forward to giving you and your child a comfortable and fulfilling orthodontic journey through our dedicated approach. Our excellent team of doctors and team members includes Dr. Ranu Sinha, a highly-trained orthodontist who excels at helping patients of all ages achieve exceptional results they can enjoy for years to come. To learn more, or to schedule a consultation, please visit: www.roselleparkdental.com/request-an-appointment.html.
Author: Sara Magnola Taner is an online marketing and communications specialist – with a website development and editorial background – who has 15 years of experience creating and editing clear, compelling content on diverse topics across a wide-range of mediums.