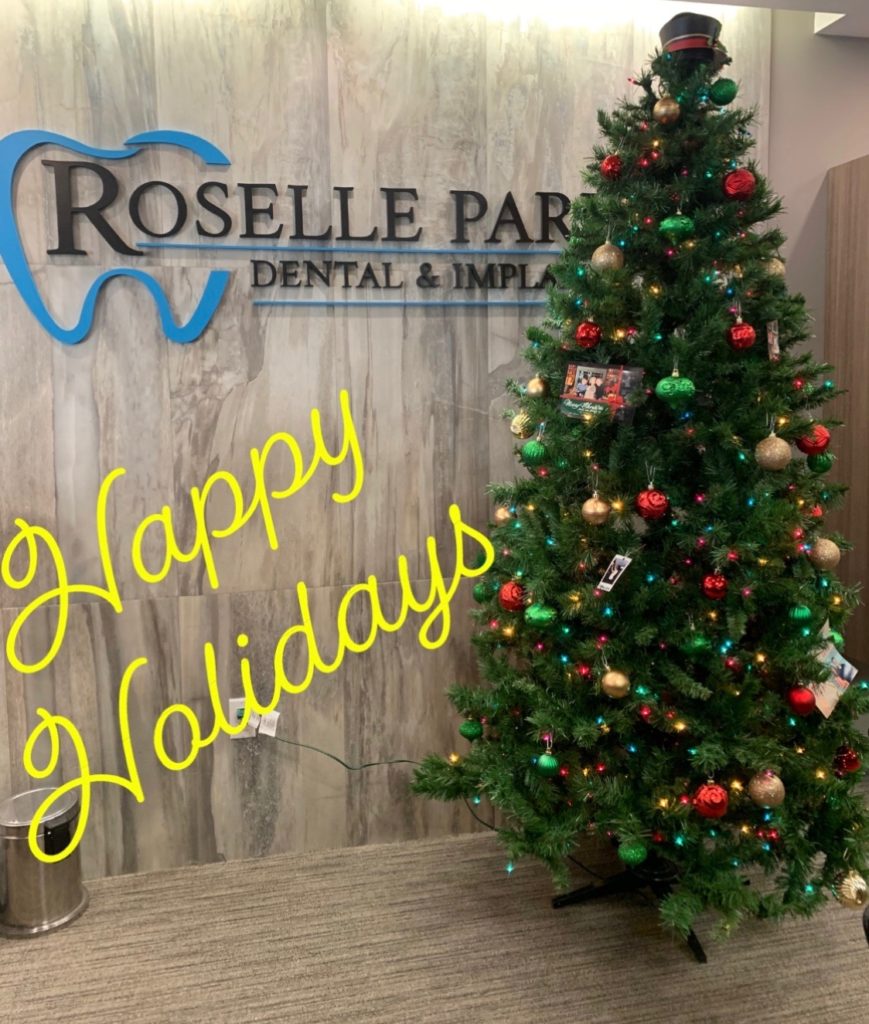 Specially written for Roselle Park Dental & Implants by Sara Magnola Taner
It's the holiday season, which for many people means it is time for family gatherings, gift giving, and indulging in special treats.
While annual traditions are an important part of celebrating and bringing us together with loved ones, unfortunately many of them are not the healthiest. Overspending can cause stress. Eating and drinking too much can be bad for our waistline and our teeth. And family gatherings often lead to a lot of sitting around. This year, why not swap out some of your family's unhealthy traditions with new ones that will promote better overall health and well-being.
Make and Share (Healthier) Treats
Spending time together baking holiday confections is a classic tradition. While I would never suggest you forgo sweets altogether, try to swap one sugary batch of cookies for a healthier treat, such as Rudolph Celery Snacks or Apples with a Maple Cinnamon Dip. Both these options are low in sugar and incorporate fresh fruits and veggies, which are great for our teeth, since munching on them scrubs away sugary cavity-causing cookie remnants.
Carol for a Cause
After finishing a big filling holiday meal, it is tempting to kick your feet up and relax. But continuing to be sedentary won't help you burn off any extra calories, and could actually lead to consuming even more tempting treats. This year, once the table is cleared, why not bundle up and head out together to go caroling around the neighborhood. Not only will the walking and singing get your heart rate up, but it will also boost your mood. You and your loved ones can also choose a local charity to request donations for while you carol.
Stress Less: Give the Gift of a Better Toothbrush
Coming up with the perfect gift for all your loved ones takes up a lot of time and often a lot of money. This year, you can cross off almost everyone on your list by giving the gift of a healthier smile! The Quip electric toothbrush has a simple to use design powered by a single AAA battery and is available in different styles and sizes, making it a perfect choice for everyone from grandparents to kids. It has a built in two-minute timer that vibrates to let you know when you have brushed for long enough, and every three months, Quip mails you a new battery and brush head to ensure you are swapping out your old one in a timely fashion. Quip makes caring for your teeth properly super easy!
From all of us at Roselle Park Dental, have a Happy Holiday and Healthy New Year! Here's to a great 2020!!!
Our holiday hours:
12/24: Closed
12/25: Closed
12/26: 8 a.m. – 8 p.m.
12/31: 8 a.m. – 5 p.m.
1/1: Closed
1/2: 8 a.m. – 5 p.m.