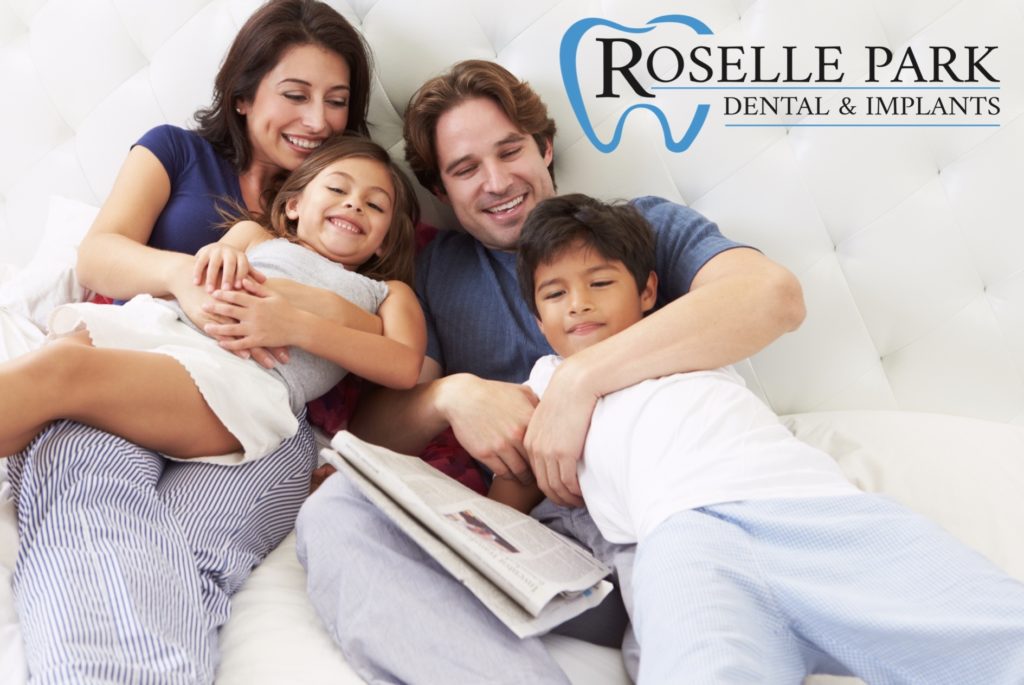 Specially written for Roselle Park Dental & Implants by Sara Magnola Taner
Can you believe that most of January is already behind us?! Now is the time to figure out your family's dental plan for the year and budget accordingly. To help you tackle this daunting task, start by asking yourself a few questions: What dental work should you have done? If you have dental insurance, how much of the work will be covered? If you do not have insurance, will you be able to afford necessary dental procedures? We have put together a guide to help you simplify the process of answering these questions and design your family's dental plan for 2020.
What Dental Work Do You Need? The answer to this first question is also the first action item on your family's dental plan: schedule a dental checkup for every member of your family who is over the age of two. Twice annual checkups are the best way to proactively take care of your family's oral health. During your visits, the hygienist and dentist will provide a thorough cleaning and examination of your entire mouth, teeth, and gums. They will make recommendations on any additional procedures that should be done, such as removing cavities, repairing cracked fillings, adding orthodontics, or fixing missing or damaged teeth.
How Much of the Associated Costs Will be Covered by Insurance? Once you know what dental work is recommend for your family, you should check with your dental insurance provider to find out what your coverage will include. More than three quarters of Americans have dental insurance or benefits according to the National Association of Dental Plans. Coverage varies greatly from one provider and plan to the next. In general, most cover the recommended twice annual dental checkups, though the timing can vary: some require the visits be spaced by six or more months, while others just require it be within a calendar year. Many providers follow the 100-80-50 coverage structure: covering 100% of preventative care, 80% of basic procedures, and 50% of major procedures. Most plans also have a cap, or annual maximum, above which you become responsible to pay all expenses. The best thing to do is to call your insurance provider and ask what portion of a recommended procedure will be covered.
Will I Be Able to Afford the Dental Care My Family Needs Without Insurance? For those that do not have dental insurance – don't worry! We have got you covered with our In Office Dental Savings Plan, which is designed to provide affordability and greater access to quality dental care. With your In Office Dental Savings Plan, there are no: yearly maximums, deductibles, claim forms, pre-authorization requirements, or pre-existing condition limitations. We also provide immediate eligibility, which means no waiting periods. Under our plan, you get a 100% member discount on:
Comprehensive Exams
Periodic Exams
Limited Oral Exam
Periapical X-rays
Bitewings X-rays
Full Mouth Series
Child Cleanings (2 per year)
Adult Cleanings (2 per year)
Fluoride (to age 14)
Learn more about Roselle Park Dental's In Office Dental Savings Plan treatment discounts, benefits premiums, and program exclusion.
At Roselle Park Dental & Implants, we provide care for people of all ages and our dentists provide a broad spectrum of expertise, making us your family's one stop shop for dental care. Call us today – 908-998-4698 – and get started designing your family's dental plan for 2020!