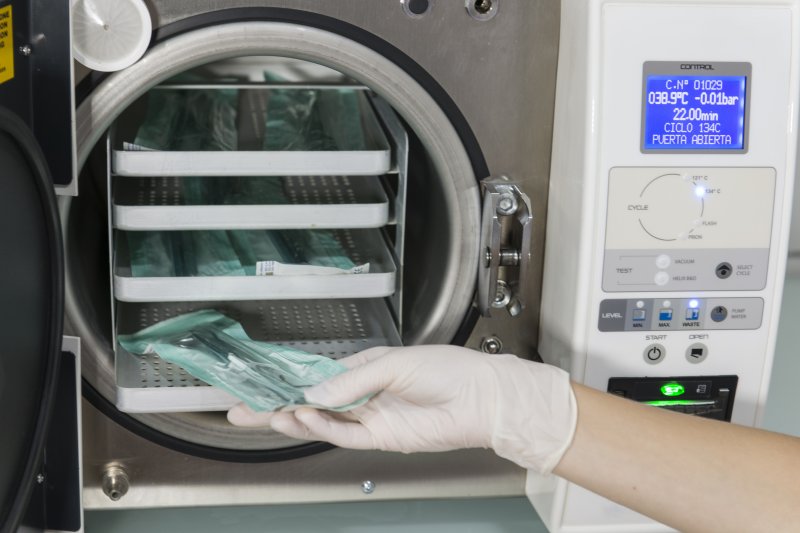 What is your dentist in Roselle Park doing to make sure you are safe when you arrive for your next appointment? Because bacteria and germs are a common occurrence in dental practices, it is necessary that proper steps be taken to ensure a clean environment for all individuals seeking necessary care. But how is this achieved? Are you putting yourself at risk by keeping your scheduled appointment? Learn what your dentist is doing to prepare for your visit and why you have nothing to worry about from the moment you walk through the doors.
Selecting a Safety Champion
Typically, dental assistants and other professionals within a dentist's office are trained to know how to sanitize and disinfect all dental instruments and equipment; however, because of COVID-19, staff members are undergoing advanced training to become more aware of the preventive measures that are necessary to maintain a healthy and safe environment. By selecting a different Safety Champion each day, it allows a new individual to take on the responsibility of:
Greeting guests as they arrive
Making sure all cleaning standards are met
Ensuring all social distancing measures are being followed
Adhering to the guidelines put forth by the Centers for Disease Control & Prevention (CDC) concerning the use of personal protective equipment (PPE)
Wearing Protective Equipment to Minimize Contamination
Gloves, protective eyewear, face masks, face shield, and disposable gowns are all considered personal protective equipment (PPE). According to the CDC and other healthcare organizations, these items help to reduce possible contamination and avoid the potential spread of COVID-19. Because each PPE is designed to reduce harmful pathogens from being transmitted between individuals, staff will have proper training on how and when to wear each item for maximum protection.
Performing Daily Temperature Checks of Staff
While you may be following all the necessary protocols to avoid getting sick, you want to know that your dental team is doing the same. You can breathe a sigh of relief because your dentist is making sure daily temperature checks are performed on anyone who arrives at work. This ensures everyone is healthy and free of any symptoms associated with COVID-19. Should a staff person feel sick, they are instructed to stay home until they are cleared to return.
Requiring Antimicrobial Rinses from Patients
You know that harmful bacteria can live within the mouth and as a result, weaken your immune system. To avoid this and reduce your risk of developing COVID-19, you will be advised to perform an antimicrobial rinse before your appointment. This will eliminate any unnecessary and unwanted bacteria that can plague your teeth and gums as well as better protect staff when conducting a cleaning or any type of aerosol-generating procedure.
Although these are just a few of the ways your dentist is keeping your health and safety in mind, make sure to review their new policies and procedures before your next visit. This will allow you to stay better informed as well as learn about any additional steps you can take at home to ensure a higher level of protection.
About the Author
Dr. Jamie Oshidar graduated from the New Jersey Dental School in 2002 and spent three years in the U.S. Air Force undergoing dental training. He also completed a short-term residency in endodontics and prosthodontics while in the military. As a northeast board-certified dental professional, Dr. Oshidar and the team at Roselle Park Dental & Implants, are taking every precaution to prepare for your next visit. Whether you are in need of emergency help or a regular dental checkup and cleaning, you can trust that we have your health and safety in mind. To find a "dentist near me" who is following all the necessary protocols, visit our website or call (908) 245-1745.