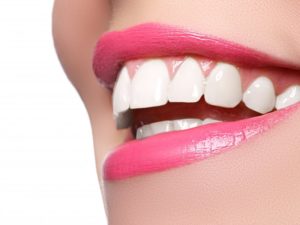 A beautiful smile is a precious asset. Not only can it give you confidence in social settings, but it can also affect the way you perceive yourself on a day to day basis. It can even make others see you as being younger, more attractive, and more successful. Are you satisfied with the way your smile looks? If not, you are far from alone. Millions of people wish their teeth were whiter, straighter, or more aesthetically pleasing in other ways. Let's talk about your dentist can help you correct some of the most common cosmetic dental flaws and give you the smile you've always dreamed off.
Staining and Discoloration
Teeth can become stained or discolored due to a variety of reasons, including genetics, overconsumption of dark foods and beverages, and certain medications. While over the counter products can brighten teeth to a degree, they usually do not produce the stunning, brilliant results that most people crave. A professional whitening treatment, on the other hand, uses only the most powerful ingredients. In most cases, it can break up even deep-set stains that have been plaguing the teeth for many years.
Broken or Chipped Teeth
A broken or chipped tooth is more than a cosmetic issue. Depending on the nature of the break, such a tooth may be extra-vulnerable to infection and decay. In such cases, your dentist in Roselle Park is likely to recommend that you receive a porcelain crown to cover the tooth and restore its appearance and its health. Rarely, it is necessary to remove a broken tooth and replace it later on with a bridge or dental implant.
If you do not require a crown or extraction, your dentist may recommend dental bonding or a porcelain veneer as the best way to transform your broken or chipped tooth. These treatments cover the front portion of a tooth in order to disguise its aesthetic flaws. They can also prevent a tooth's jagged edges from irritating the soft tissues in your mouth.
Crooked Teeth
In cases of minor dental misalignment, porcelain veneers might provide a quick and effective fix. They can disguise things like slightly crooked teeth and small gaps between the teeth. However, if the misalignment is more extensive, you may require orthodontic treatment. Invisalign is a popular orthodontic option among adults because it is convenient and the aligners have a very subtle appearance.
Irregularly Shaped Teeth
Genetics, teeth grinding, and other factors can contribute to irregularly shaped teeth. To address this problem, your cosmetic dentist in Roselle Park may recommend porcelain veneers or dental crowns. The treatment that is best for you will depend on which teeth are not shaped correctly and whether the teeth are healthy.
Would you like to improve your smile's appearance? Your local cosmetic dentist offers treatments that can help!
Meet Our Practice
The team at Roselle Park Dental & Implants has five doctors, including two general dentists and an orthodontist. Together, they work to help patients achieve healthy, beautiful smiles. They offer a range of cosmetic treatments, including porcelain veneers, Invisalign, and more. To learn more about our practice and our services, contact us at 908-245-1745.