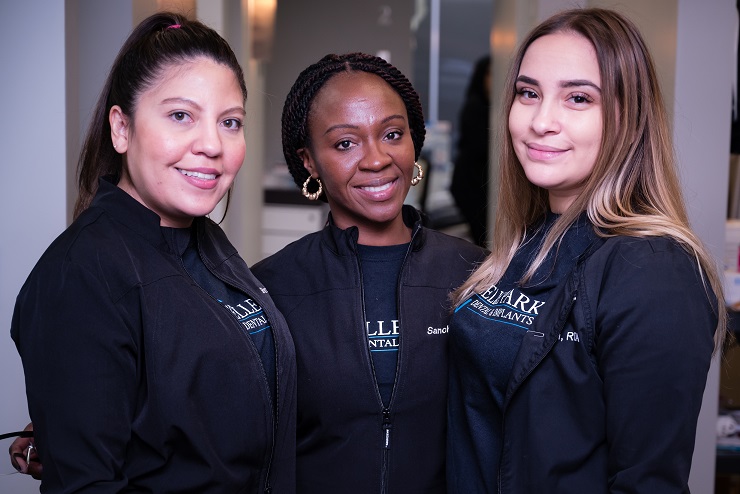 This month, we celebrate our courageous dental hygienists, who are showing up to be our oral health champions even in the face of a global health pandemic.
Good dental hygiene is so important – for both your oral health and your overall well-being. Along with daily flossing, and brushing teeth thoroughly three times each day for two minutes per session, visiting your dentist and hygienist twice a year is vital to maintaining healthy teeth and gums. 
Although your dental check-ups may look a little different this year due to Covid-19, during these visits our hygienists will still perform these important procedures, which he or she are trained and skilled at, to ensure your oral health is at its best:
Provide education about creating at-home habits for maintaining healthy oral health, as well as the importance of nutrition and other lifestyle choices, such as avoiding tobacco
Review a your medical history and evaluate the health of your gums and teeth
Take and read x-rays
Perform a professional cleaning to remove plaque build-up and tartar and prevent them from causing cavities
Administer local anesthesia
Apply sealants to prevent cavities from forming
Be sure to schedule your next appointment – call (908) 998-4698 – and visit us this month to thank your courageous dental hygienist for all that they do! And comment or share a photo in the comments to show us how you and your family are celebrating National Dental Hygiene Month this year.
#dentist #dentalimplants #roselleparknj #cranfordnj #roselleparkdental