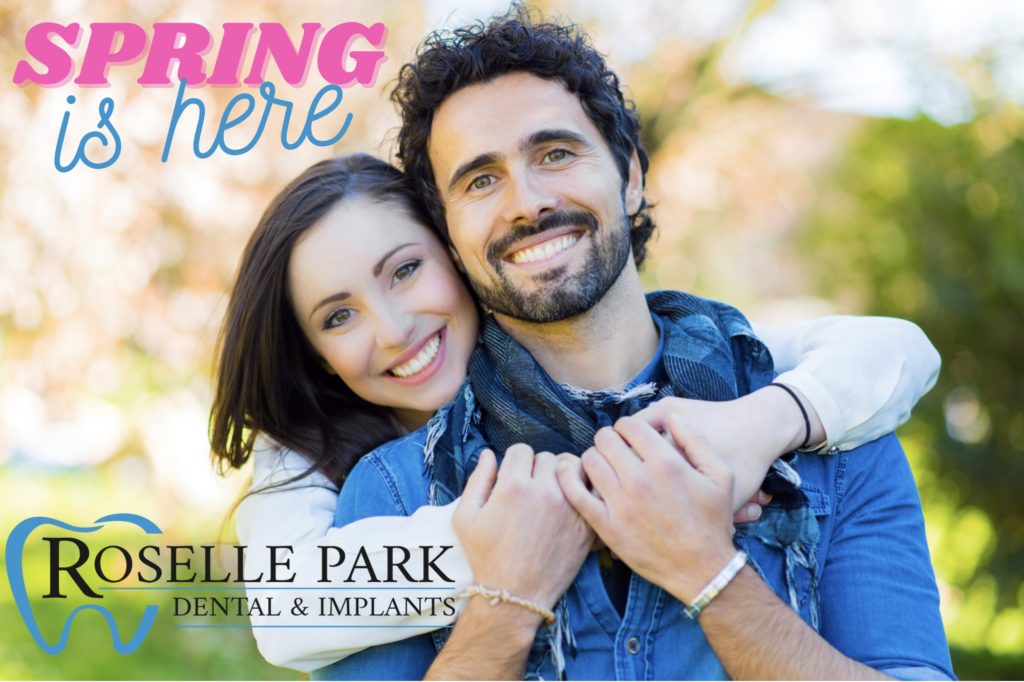 Spring has arrived and new beginnings are in the air! Why not head into this new season looking and feeling your best by brightening, lightening and whitening your smile?
A slight yellowing of the teeth is often a normal part of aging or a result of consuming certain foods that stain the surface of the teeth. But it can also be an indicator of poor brushing and flossing techniques, plaque buildup, or tooth decay. And it can cause a person to feel self-conscious about their appearance.
There are many amazing benefits to having a brighter and more beautiful smile, including:
Improved Outlook on Life: People who are embarrassed about the appearance of their teeth, are prone to suffering from low self-esteem. As a result, they may avoid social interactions. Beautifying your smile can be a huge confidence booster and greatly improve your feelings of self-worth and quality of life.
Better Overall Health: Studies show that smiling more frequently has a multitude of benefits for your overall well-being, including: living longer, relieving stress, improving your mood, boosting the immune system, lowered blood pressure, being more successful, reducing pain, and staying positive.
Long-Lasting Impact: The effects of a whitening treatment can last for months, as long as you are committed to practicing good oral health habits, such as twice daily brushing, proper flossing and routine visits to our office for professional dental cleanings and checkups. Research suggests that people who smile more frequently, appear more confident and are more likely to be approached, which can lead to promotions and advancements in both your professional and personal lives.  
At Roselle Park Dental & Implants, we can create a personalized treatment plan to help you reach your smile goals. We offer two options for whitening your teeth depending on your preferences and needs:
In-office Whitening Treatment: We offer this quick and simple procedure that can help you achieve a whiter smile during a single appointment using a combination of high-grade whitening gel and a state-of-the-art laser resolves tough stains and dark discoloration and improves the glow of your teeth by several shades. In about one hour, your teeth will be as much as eight shades brighter.
At-Home Whitening: Professional quality results can also be achieved from the comfort of home. Our trained team members will provide you with a custom take-home whitening kit. With diligent use, you'll notice significantly beautiful improvements and your teeth should get several shades whiter in about two weeks.
Be sure to talk with one of our highly trained dentists before you get start whitening your teeth, to understand which treatment plan in best for you.
About Roselle Park Dental & Implants
Our modern dental practice provides comprehensive services for patients of all ages. Our team of dental professionals combines their experience and qualifications with the latest technologies and techniques to create healthy, beautiful smiles. If you or a loved one is interested in cosmetic dentistry, we can help. Contact our office today to learn more about teeth whitening.
Author: Sara Magnola Taner is an online marketing and communications specialist – with a website development and editorial background – who has 15 years of experience creating and editing clear, compelling content on diverse topics across a wide range of mediums.