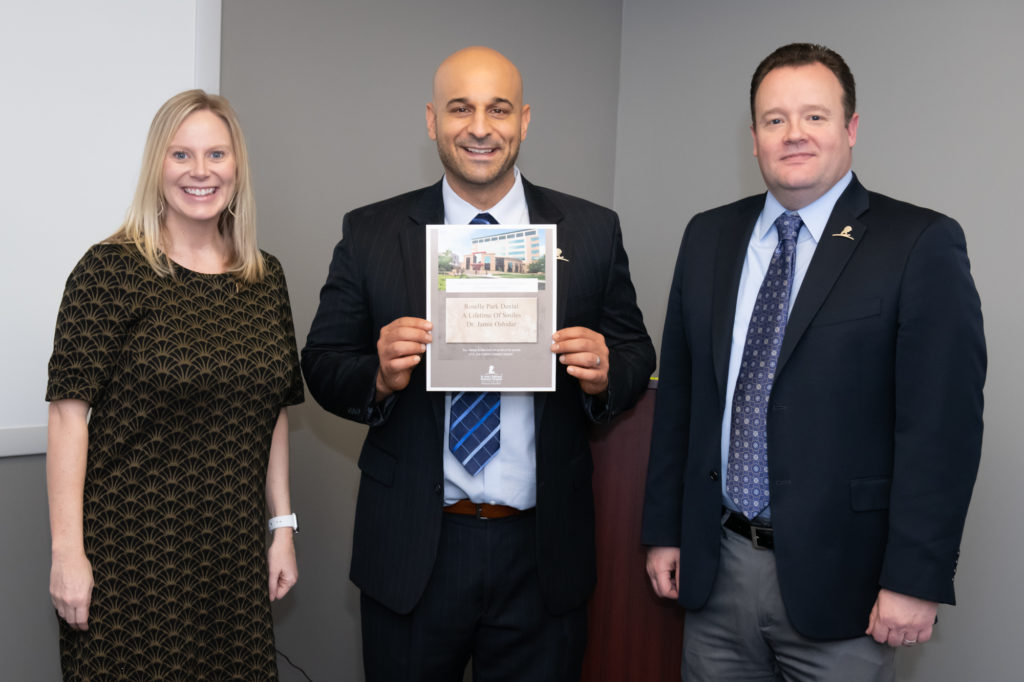 In addition to being an excellent dentist and an expert in the field of implant dentistry, Dr. Oshidar has a huge heart. When you mention kids to him – especially his own – he just melts. For the past few years, he has donated to St. Jude Children's Research Hospital: an organization that helps sick children and supports their families during their illness.
So for his holiday gift this year, the Roselle Park Dental & Implants staff collectively purchased Dr. Oshidar a dedication brick from St. Jude Children's Research Hospital. The brick was engraved, and will be placed on the hospital's "Pathway of Hope" in Tennessee.
St. Jude is leading the way the world understands, treats and defeats childhood cancer and other life-threatening diseases. Treatments invented at St. Jude have helped push the overall childhood cancer survival rate from 20% to more than 80%. Families never receive a bill from St. Jude for treatment, travel, housing or food — because they believe all a family should worry about is helping their child live.
To learn more about St. Jude Children's Research Hospital, visit: www.stjude.org.